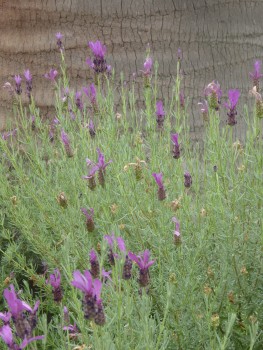 Toronto landscaping companies are knowledgeable about perennials, gardens and landscape design. Residential homeowners can also discover plants at their local nursery or online. At the nursery, check plant tags, as they generally indicate if a plant is good for cutting. Avoid flowers that fade fast or fall apart soon after cutting. Have fun and try cutting any type of flower or greenery in your garden because it could turn out to be a winner!
Choose a variety of plants that offer different blooming times within the spring, summer and fall. Also look for flowers that have different shaped florets, so there is variation within your arrangements. Part of the fun of growing perennials is the option of picking some for indoors, as well as decorating the tables for your outdoor parties and gatherings.
Here are some favorites to check out. Some you have heard of and perhaps some that you might not have considered.
SPRING Tulips and other spring blooming bulbs are always the most welcoming flowers because of the joy they bring each spring after long, cold winters. Insure that you plant your bulbs in the fall so that they will be in your garden for blooming in the spring.
Iris and Tulips make the perfect companion flower for all your flowering bulbs. Tulips and Iris together say 'spring.' Daffodils and Narcissus always put on a show in the garden and look great in bouquets.
SUMMER Lavender is certainly a must have for any cutting garden. Long lasting and fragrant, this winner is on everyone's list.
Astilbe is one that you might not have considered. The bloom is feathery with plumed spikes. The foliage is fernlike. This combination makes it an interesting addition to any arrangement. Also it is very long lasting as a cut flower and comes in a wide range of colours from red, white, pinks and purples.
Heuchera produce elegant long stems of dainty flowers perfect for tiny containers. Surprisingly, the colourful foliage can also be used. If you don't have any Heuchera in your garden…what are you waiting for! This plant come in almost every colour…even a dense dark purple that almost looks black.
If you have room for a Peony then please plant it. In addition to the voluminous flowers, the foliage lasts a long time and provides a beautiful green base for your arrangements. Try floating one bloom in some water in a shallow bowl. How easy can you get it!
FALL Hosta foliage can be picked spring, summer and fall. Bring your Hosta foliage inside so you can really enjoy the intricate detailing of the texture and colour variations of the overwhelming varieties available today. Snip, snip and voila you have a fresh display of beauty on your table for all to enjoy. Get creative with your containers…if it holds water it will look amazing and it was easy on the budget!!
What about those Allium bulbs you planted in the spring…if you did not remove the stem, you can use these dried flowers in your fall arrangements.
Asters, Rudbeckia and Echinacea are standard cutting flowers so don't forget to add these classic flowers in your garden for cutting. Chrysanthemums are also a fall favourite for a reason. They come in every colour and shape you can imagine, and last a long time as a cut flower.
Good garden design takes some knowledge, and some trial and error, so educate yourself or consult a local Toronto Residential Landscaping company, Landscape Designer or Horticulturalist.