RESIDENTIAL LANDSCAPING
The landscape industry has so many facets and individual areas of expertise. Residential landscaping is definitely one of those individual areas that companies can specialize in. D.A Gracey & Associates works exclusively on residential projects, they are our 'niche'; the thing we do best of all!  As landscape architects and as landscape contractors, we are accustomed to working with homeowners and their individual wish lists. We figure out the best ways to transform wishes and dreams into creative and comfortable outdoor spaces that encourage people to live outside.  Live Outside. That's our company motto, our mantra, our raison d'etre.  Adam Gracey has been working in this industry for close to 35 years, D.A Gracey and Associates has been around since 1995, and all of our people have chosen this profession as their life's work.
All this experience and expertise means that we are great at what we do.  Residential landscaping differs from other types of projects in several ways. We really have to get to know our clients, in order to provide them with the landscape that they want.  Not every client can translate the images and feelings that they want in their landscape into words. We need to be able to understand what the end product should be.  The scale of residential projects is very different than commercial projects. Most residential spaces are intimate areas that should be appropriate and comfortable in size for a family. That's not to say we don't design for an outdoor party or barbecue. We love a good party! We also have to be able to design and construct spaces that can be altered or edited over the years, as a family grows and changes.
Each client is also individual in the amount of maintenance and care they are willing to put into their own landscaped area.  From serious gardeners who want to enjoy every blossom (and pull every weed), to those who want their front yard and backyard to be as maintenance free and hands off as possible, we keep this in mind as we design.  The amount of work involved in maintenance greatly affects the choice of materials and the design and installation of each and every project.
We are also willing and happy to help with other aspects of living outside.  From great looking outdoor furniture, to shade structures, to the best barbeque or outdoor pizza oven, from rocking urns to the ultimate pool, hot-tub and slide, we can source and install it all!  And I will add we have also designed and installed such diverse spaces as outdoor hockey rinks, tree forts, mountain bike trails, personal golf holes, basketball, beach volleyball and play courts, tennis courts, horse barns and white sand beaches.  How's that for diversity!
Another difference in residential projects is the amount of post construction care and warranty we offer our clients.  We understand how much personal expenditure and how much of a commitment our projects are to our clients.  Each client has to be happy with the end result.  If that means several trips to fine-tune the little details of the project after it is completed, that is what we do. We also check on the project the following year, and usually several years after.  We take photos of our projects at various stages, and we often enter the projects into our industry's award programs.  I think our clients are usually as excited as we all are when their own personal space wins a provincial award of excellence.
We design and install spaces that are 100 square feet in size, or 100 acres or more in size.  However, each landscape is individually designed and built for the people who live in those spaces. If you want residential landscaping, we have you covered!
If you are ready to discuss your custom residential landscaping project in the Greater Toronto Area, please call us now at: 905-761-9490 or fill out and submit the form below, and one of our design consultants will get back to you.
Summary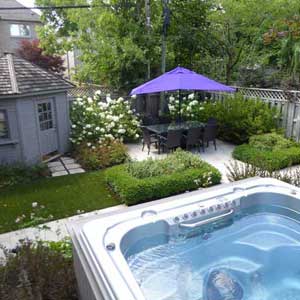 Service Type
Provider Name
D.A Gracey & Associates LTD.
,
665 Millway Ave, unit 11
,
Vaughan
,
ON
-
L4K 3T8
,
Telephone No.905-761-9490
Area
Description
Custom residential landscaping designs are what makes one home really stand out from it's neighbours. Yours could be the next award-winning design.