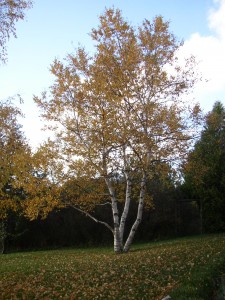 I don't know why we are always surprised to wake up one morning and find snow on the ground.  I guess it's eternal optimism; hoping that we will get nice weather until at least December 24th!
Preparations for winter are well underway on the job sites, but not so complete at home.  Are the planting beds edged and mulched? The last transplants moved and planted in their new locations? Bulbs planted to provide an early spring show of color? Leaves raked into the garden areas to become mulch? Urns dressed for winter? All gardening tools cleaned and put away?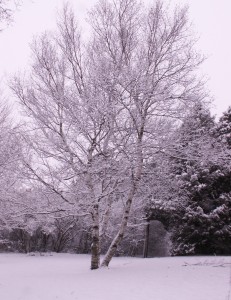 Outdoor cushions and pillows stored inside for the winter? Firewood piled nice and close to the door for easy access to create a warm glow in the fireplace?  I have to admit that the answer to some of those questions is a big NO, NOT YET!
So, lets hope for a few more days with temperatures above zero, no wintry wind, unfrozen ground and the sun shining down, as we make the last garden preparations for another Ontario winter.