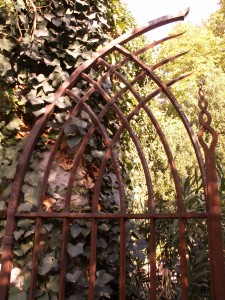 It's always great to create a residential landscape that looks so good you can't take it all in at one glance.  I love the gardens and backyards that make you want to walk around, check out what is around the corner, and peek into all the nooks and crannies and then settle down for a moment in the best spot you find.
One of the ways in which to design/build this type of landscape is to add layers to the landscape. We start with the hard surface design; the walkways, walls, fences, patios and decks. Materials are mixed and matched to create interest throughout the entire space. Then on to the soft landscape – the garden beds, the plantings, the grass. We can create a great deal of detail and drama with the palette of plants we use; from the tallest trees to the smallest perennials.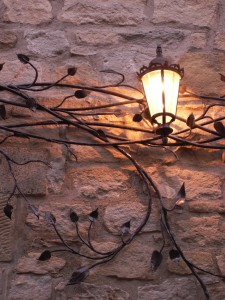 Site furnishings are next. The style of these will emphasize and enhance the overall style of the landscape design. Cushions can add eye-catching color or subtle interest.  Planters and urns can emphasize an entrance or staircase, or become a vignette on their own.
The fine details that add the final layer of complexity to the overall site come last.  Lighting, sculpture, architectural salvage, art, or a little piece of wrought iron placed on a bare wall area;  each of these can become the ultimate piece of the overall design that takes your landscape from good to great.